Running a United Way campaign in your workplace can be challenging, rewarding, and a great way to bond as a team while helping improve lives in the Greater Longview community.
If you are organizing a campaign at your workplace, are working with a team to run a campaign, or are just curious about what it takes to put a campaign together, the best place to start is by contacting your company's United Way representative or Heather Stevenson at hstevenson@longviewunitedway.org or (903)758-0191.
In this section, you can find the tools to help you lead a successful campaign.
2023-2024 Campaign Video
Greater Longview United Way 2023 | Connecting the Dots from Encore Multimedia on Vimeo.
Forms and other Packet Materials
2023-2024 Campaign Brochure
Brochures are available at our office to help you promote your workplace campaign. If you prefer a digital format, our brochures are now available in both PDF and online flipbook.
Share our brochure flipbook using this link - https://bit.ly/gluwbrochure. You can also share by adding the link to an image or with this QR code.
Print and Digital Marketing Materials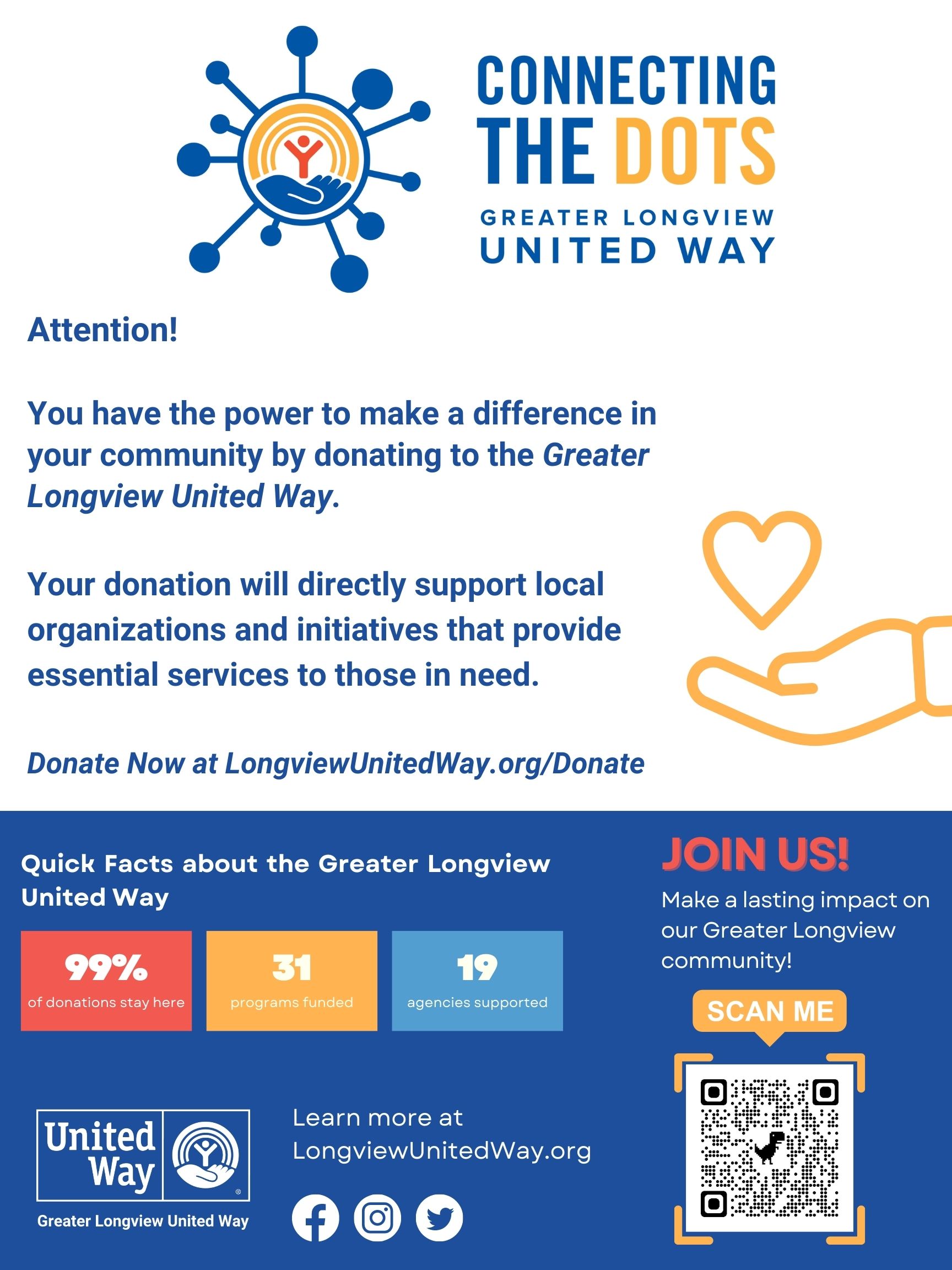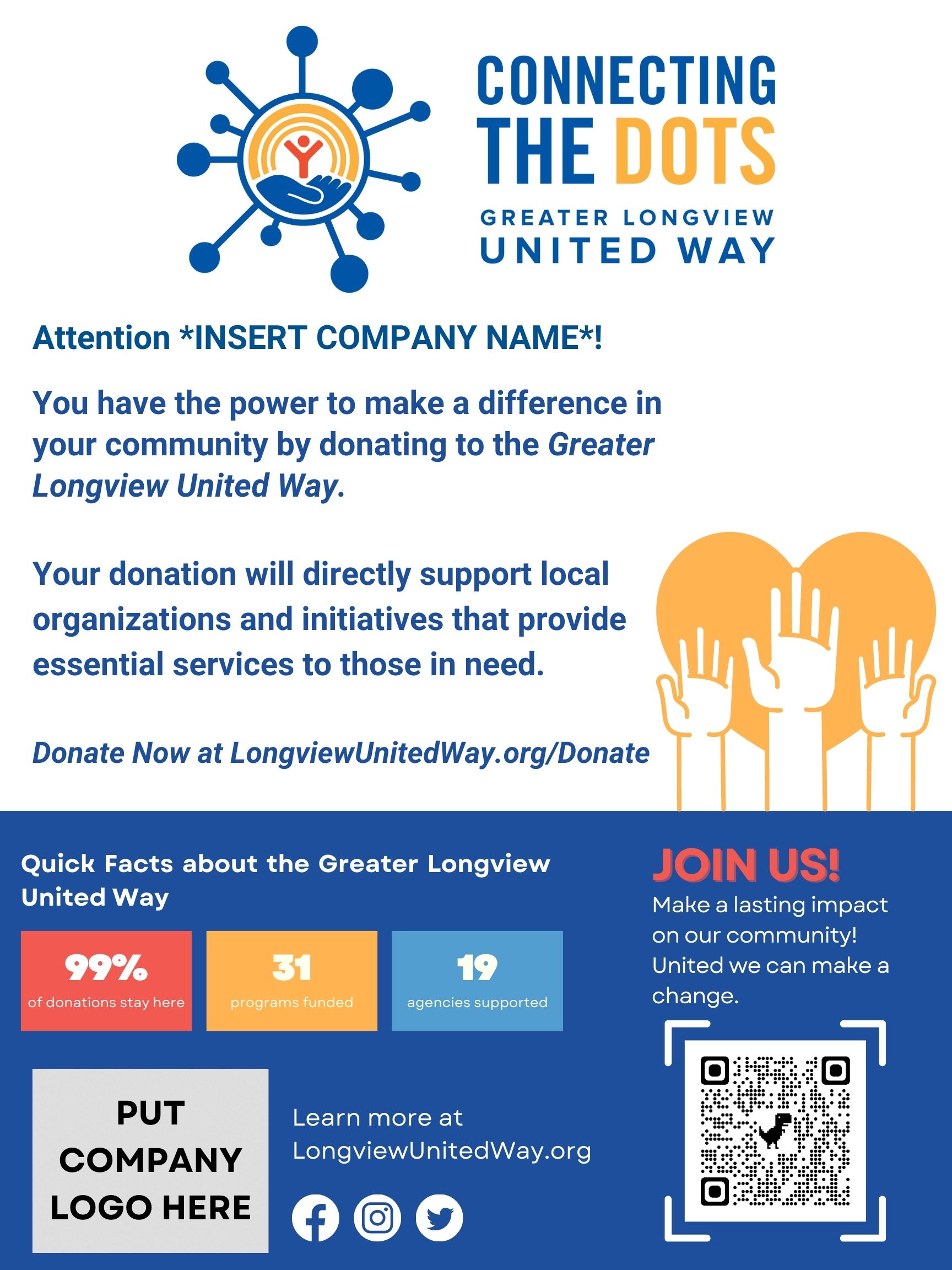 Promote your digital workplace campaign with this customizable flyer. Add your company's name, logo, pledge form URL, and QR code using Canva. The flyer only uses free elements, so a pro subscription is not required.